Welcome to digital-zest
Digital Design & Development - Reading
We have an eye for detail...

...and the other for beauty
We create bespoke
professional website designs
developed to your needs
My Digital Media Services






Who am I?
I have been professionally designing and developing a wide range of digital media projects within the industry for the last 14 years, since leaving university. Over my career I have worked for several different marketing agencies around the south of England, whilst maintaining my freelance business in my spare time.
Digital Zest was created back in late 2001 and has varied between part time and full time projects, until 2009 where I took it permanently full time and in the following year became a limited company.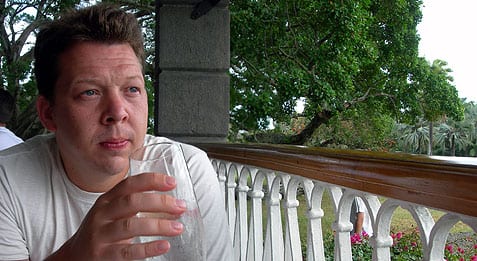 Meet and Greet
Discuss your brief
Meet up in person
Or if you are international we can video conference
Project planning
Understanding your objectives
Scope the requirement
Create a sitemap or framework
Design phase
Understanding the user experience
How will it work
Create your look and feel
Begin Development
HTML/CSS/jQuery/Flash
WordPress / eCommerce
Populate content
Testing & fly catching!
Online Promotion
SEO
Social Media
Newsletters
Pay Per Click
What you see, is what you get
Well lets be honest here, I could go on about how wonderful I am, but that wouldn't unfortunately be true. We all have our strengths AND weaknesses, but its about recognising them and being honest with yourself (Temet Nosce).
If I don't understand, I will find a way to solve the problem, by breaking it down to its parts and rebuilding it back up (in my spare time of course). It also helped me to have a strong network of people who specialise in those disciplines for which I am weakest.
You will always be in safe hands and I look forward to building a long term relationship with you.
Design
Front-end Development
Back-end Development
Marketing
SEO
"Digital-zest's work is always fresh and very different, and that is one of the most important factors in digital media: to be unique, attention grabbing and yet still highly functional and user friendly." – Nick Lewis – Head of Marketing, Sky Media – BSkyB
Here are three project samples, if you would like to take a look at my portfolio please click the view all button above.
Fill in those details and fire them over
If you would to connect with me directly or through my social channels, please use any of the options below or the form on your left. I will do my best to get back to you within 24 hours.
Contact Info
Piers Caswell
+44203 411 6193
Suite 532, Unit B,
63-66 Hatton Garden,
Holborn,
London,
EC1N 8LE
Social Links
I work with large corporations, agencies and small businesses across a wide range of sectors. Whether your target market is B2B or B2c, I am able to provide the digital media services you require to compliment and promote your brand or products.
For me to provide you with services that best suit your needs, it is essential that I obtain as much information about you, your company and your customers. This is key to understanding, responding and delivering that bespoke solution.
If you would like to discuss your requirements further, please get in contact.